Have you ever wondered why some golfers hit their shots farther than others? The answer may lie in their swing speed. Swing speed is a crucial factor in determining the distance the ball will travel with each club. The faster your swing speed, the more force you can generate, resulting in longer shots. In this article, we will explore the relationship between swing speed and club distances and uncover ways to improve your swing for maximum distance. So buckle up and get ready to take your golf game to the next level!
How Swing Speed Affects Club Distances
Welcome to this comprehensive article on how swing speed affects club distances. In the world of golf, swing speed is a crucial factor that determines how far you can hit the ball. By understanding the relationship between swing speed and distance, as well as the various factors that influence club distances, you can optimize your game and achieve greater success on the course.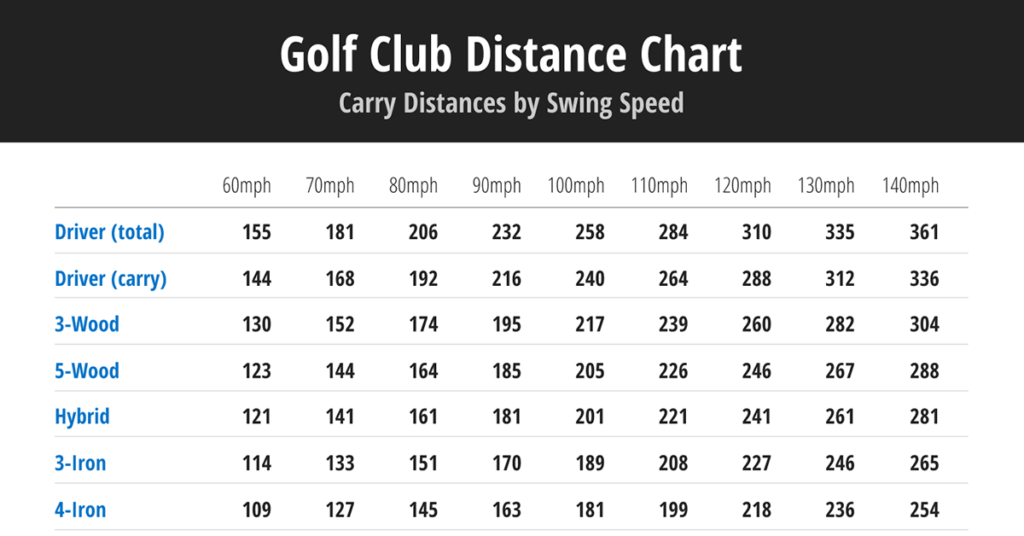 1. Understanding Swing Speed
Definition of Swing Speed
Swing speed refers to the velocity at which the clubhead travels through the impact zone during the downswing. It is typically measured in miles per hour (mph) or kilometers per hour (km/h). The speed at which you swing the club plays a vital role in determining the distance the ball will travel once it is struck.
Measuring Swing Speed
There are several ways to measure swing speed. One common method is to use launch monitors, which are devices that track and analyze various aspects of your swing. These high-tech tools provide accurate readings of your swing speed, allowing you to assess your performance and make necessary adjustments.
The Importance of Swing Speed
Understanding your swing speed is essential for multiple reasons. Firstly, it helps you select the appropriate golf clubs that complement your swing speed. Different clubs have varying degrees of flexibility and loft, and matching them to your swing speed can optimize your performance. Additionally, knowing your swing speed allows you to gauge your power and control, enabling you to fine-tune your swing mechanics for improved distance and accuracy.
2. The Relationship between Swing Speed and Distance
The Physics of Distance
The distance a golf ball travels is influenced by various physical factors, one of which is swing speed. According to the laws of physics, the faster the clubhead moves through impact, the greater the potential for distance. This is because a higher swing speed allows for a more efficient transfer of energy from the club to the ball, resulting in increased ball speed and greater distance.
Swing Speed's Impact on Ball Speed
Swing speed directly impacts ball speed, which is a critical factor in determining how far the ball will travel. As the clubhead approaches the ball at a higher speed, it imparts more kinetic energy, resulting in a higher ball speed upon impact. This increased ball speed allows the ball to carry further through the air and roll out more upon landing.
The Effect of Ball Speed on Distance
Ball speed plays a significant role in determining the distance a golf ball will travel. As ball speed increases, so does the potential for greater distance. This is due to the fact that ball speed contributes to the ball's initial velocity off the clubface. By maximizing swing speed and optimizing ball speed, you can achieve longer distances off the tee and with your irons.
3. Factors That Influence Club Distances
Clubhead Design and Technology
The design and technology of your golf clubs can significantly impact the distance you achieve. Clubhead design innovations, such as larger clubfaces and optimized weight distribution, have improved the performance of modern clubs. These advancements increase the sweet spot and forgiveness, allowing for greater distance even on off-center hits.
Shaft Flex and Length
The flex and length of the shaft also influence club distances. Shaft flex refers to the amount of bend the shaft experiences during the swing, impacting the timing and release of the clubhead through impact. A shaft with the appropriate flex for your swing speed can optimize energy transfer and improve distance. Additionally, the length of the shaft affects swing dynamics, and finding the right balance for your game is crucial.
Golf Ball Characteristics
The type and characteristics of the golf ball can have a significant impact on club distances. Golf balls vary in their construction, compression, and dimple pattern, among other factors. High-compression balls are better suited for higher swing speeds, as they compress more and generate greater ball speed. Understanding the characteristics of different golf balls and matching them to your swing speed can lead to improved distance and performance.
Swing Mechanics and Efficiency
While swing speed plays a vital role in club distances, the efficiency of your swing mechanics is equally important. The efficiency of your swing refers to how effectively you transfer energy from your body to the clubhead. Proper sequencing, balance, and timing in your swing can optimize energy transfer, increasing swing speed and ultimately, club distances. Working with a golf instructor to refine your swing mechanics can help maximize your potential and achieve greater distances.
In conclusion, swing speed is a critical factor that affects club distances in the game of golf. By understanding the relationship between swing speed and distance, as well as the various factors that influence club distances, you can make informed choices to optimize your performance on the course. Remember, finding the right balance between swing speed, clubhead design, shaft flex, golf ball characteristics, and efficient swing mechanics is key to unlocking your full potential and achieving greater success in your golf game. Happy golfing!